Korhan Güler
Korhan Güler
---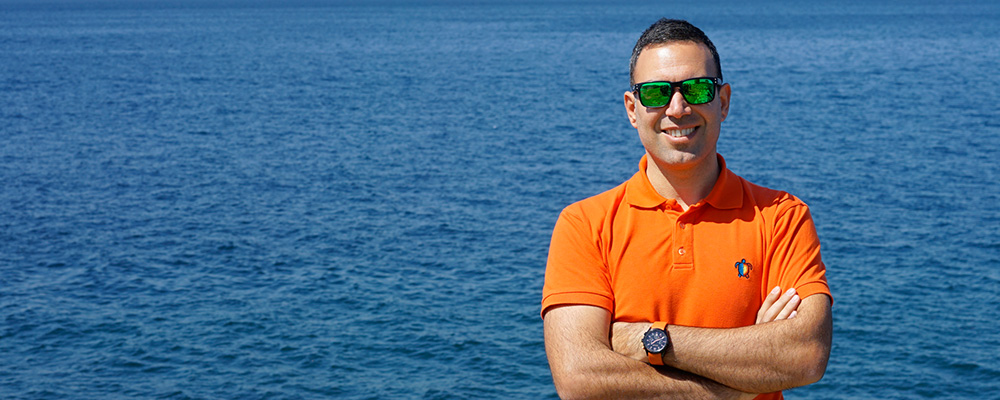 Korhan's interest in water sports began in 1990 with swimming and he swam professionally until 1998. In 1998, he became a Swimming Coach. He coached many athletes in different clubs. He performed his first scuba diving in 1995 in Marmaris.
In 1998, he started his diving career by attending 'Underwater Coaching' in Marmara University Sports Academy. He participated in Underwater Sports Practice Camps with Marmara University between 1999 and 2002. In 2002, he became CMAS 1 * Diving Instructor, and in the same year he conducted underwater - rescue coaching internship at Underwater Group Rescue Command. In 2003, he completed his graduation thesis study "Loading / Resting Relation with Scuba" at the University of Vienna in Austria and graduated as CMAS 2 * Diving Instructor and 3rd Stage Underwater Sports Coach.
He still continues the duties of the Turkish Underwater Sports Federation, Underwater Search-Rescue Committee and the University Clubs Committee since 2004.
In 2006, he became the PADI Open Water Scuba Instructor (OWSI) and PADI Emergency First Response Instructor (EFRI). After that he own the Master Scuba Trainer (MSDT) level. He has also PADI Deep Dive Instructor, Night Dive Instructor, Dry Dress Dive Instructor, Sunken Dive Instructor and Enriched Air Instructor (Nitrox Instructor) titles.
In 2011 he became 'Istanbul Provincial Representative' by Turkey Underwater Sports Federation.
He is also an Instructor at 'Underwater Sports at Physical Education and Sports Department' at Haliç University.
He is the founder of Deepist Diving Travel Center.
Facebook